Where do I really begin to share my incredible experience with Elise?
Believe me, my story is worth the read…
I had the absolute privilege to work with Elise in all stages of my pregnancy and birth journey. I began working with Elise for prenatal yoga when I was 10 weeks pregnant. The classes were so informative, so communal and really helped prepare my mind and body for labor. Elise was such a great teacher she was patient and knowledgeable and really fostered an energy in class that allowed women to really connect.
My experience in her class made me inquire about doula services and natural birth, I felt so empowered taking her class that I knew I wanted to learn more about the birth world.
After speaking to Elise more about what she offered and how she could support me, my husband, and our unborn baby we knew this was the route we wanted to go and we knew we wanted Elise to be there with us.
As we prepared for delivery Elise guided us with at home partner exercise and exercises I could do on my own. In addition, we were able to sit down and talk about our vision for birth and create our birth plan.
She guided and taught us how to advocate for our needs and desires, she brought to light things we never even thought of.
In addition to the support she gave us directly, Elise is so well connected in the birthing community she connected us with our Hypnobirthing teacher, our prenatal massage therapist and guided us to ask questions as we moved from an OB to Midwife . From there we knew we had found "birthing tribe" and were feeling so connected!
Elise's gentle, calm, and confident demeanor really came to light even more during my actual birth. My birth story and experience was amazing and something I will never forget and I credit a lot of that to Elise.
While I did the physical work she prepped me mentally for the day and also was there to support my husband so he could support me. My labor was long but peaceful, I was surrounded by an incredible birthing team, essential oils, calm music and deep breathing. I often looked to Elise to help with my breathing and could hear her next to me every step of the way. My daughter came earth side into the most beautiful world with incredible energy surrounding her, Elise helped us create that!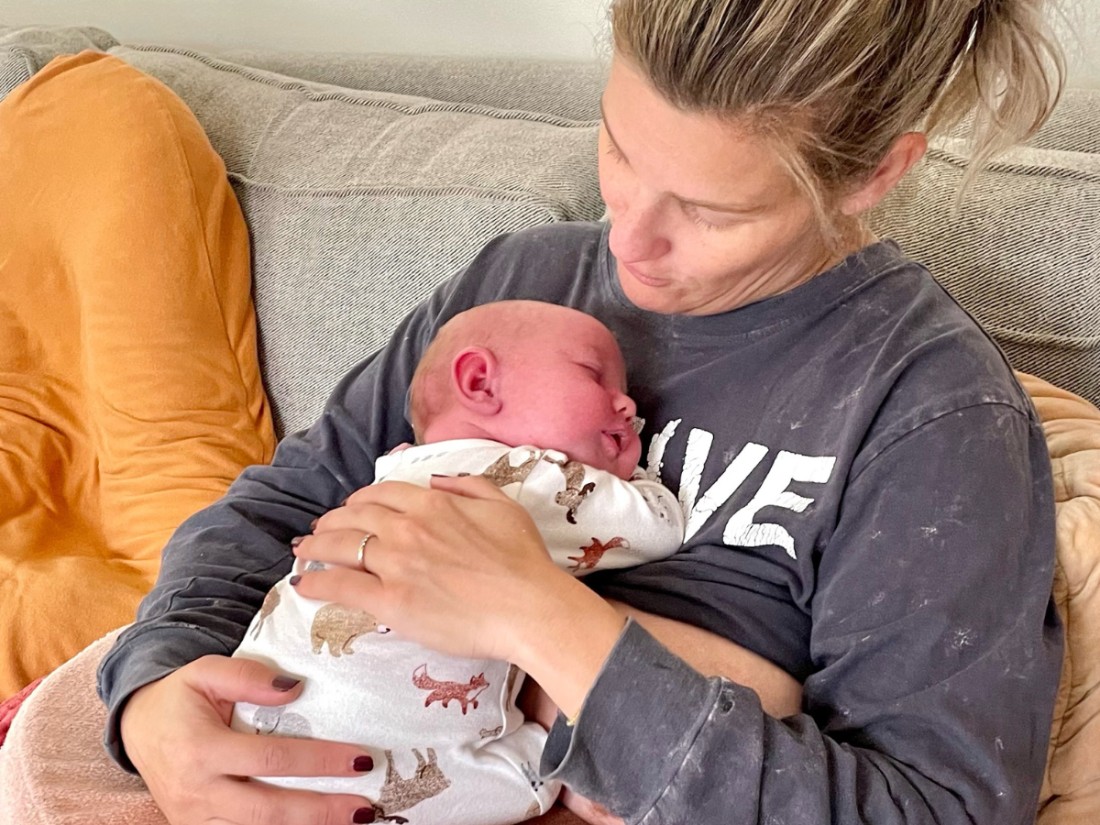 After the nearly 8 month journey of working together, we hired Elise to stay on as a postpartum doula. I truly believe that I had a smooth postpartum journey due in part to Elise's comfort and wisdom. She was there for me in so many ways. Sometimes we would just sit and talk, other times she would hold my sweet Luna so I could shower, we would cry and laugh, sip tea and cacao or bond over our love of organizing and plants.
She always made sure I was nourished with water, great foods and love. We bonded so much during this time as I had so many questions and Elise was there sometimes to just listen to my questions and concerns and other times provided me with resources and articles... never forcing things on me but rather helping me to seek answers that felt good to me.
Elise was my solid ground, my teacher and my guide. She taught me how to be still, how to focus in the moment and how to take one day at a time.
I am forever grateful to Elise and all that she did for me and my family and all that she taught and guided me on. Elise will forever be intertwined into my daughter's life and ours!