by Elise Bowerman
A warm heart, sincere care for others, and a passion to support moms and kids are at the center of Kendra's being. We first met when she joined prenatal yoga at Livonia Yoga Center.
Already a certified yoga teacher with a solid foundation in the practice, she felt the call to attend Prenatal Yoga Teacher Training. Then I had the privilege of getting to know her better in teacher-training after she gave birth. It was whirlwind year for the Carter family!
Now, Kendra is finishing certification to be a full spectrum doula.
Kendra's story is an example of how many of us come into careers supporting the childbearing years by the way of our own lived experiences. It takes a village of vast knowledge and wisdom to provide the kind of care every birth-giver and baby deserves.
You can practice with Kendra at Zion Well in Ypsilanti, Michigan, and enjoy her tasty family business: Carter's Gourmet Popcorn on Instagram.
At the time of writing this article - how far along postpartum are you?
I am 15 months postpartum. I have one son who was born November 29, 2019.
How did prenatal yoga with Sweet Momma Yoga support your pregnancy?
I started prenatal yoga at 14 weeks and continued up until 39 weeks, the week I gave birth.
I had two main reasons why I showed up every week to prenatal yoga. Being a first time mom I was adamant about keeping active and not missing any Mondays with Elise.
She has a great way of preparing the mind and body for birth. She helped me prepare for the endurance that comes along with the birthing experience.
Monday nights were always so relaxing and helped with setting a calm tone for a usually hectic work week. Every week, I looked forward to being around other pregnant women, and asking pregnancy related questions. The space was always so inviting, intimate and calm.
To me, it felt like a breath of fresh air every week.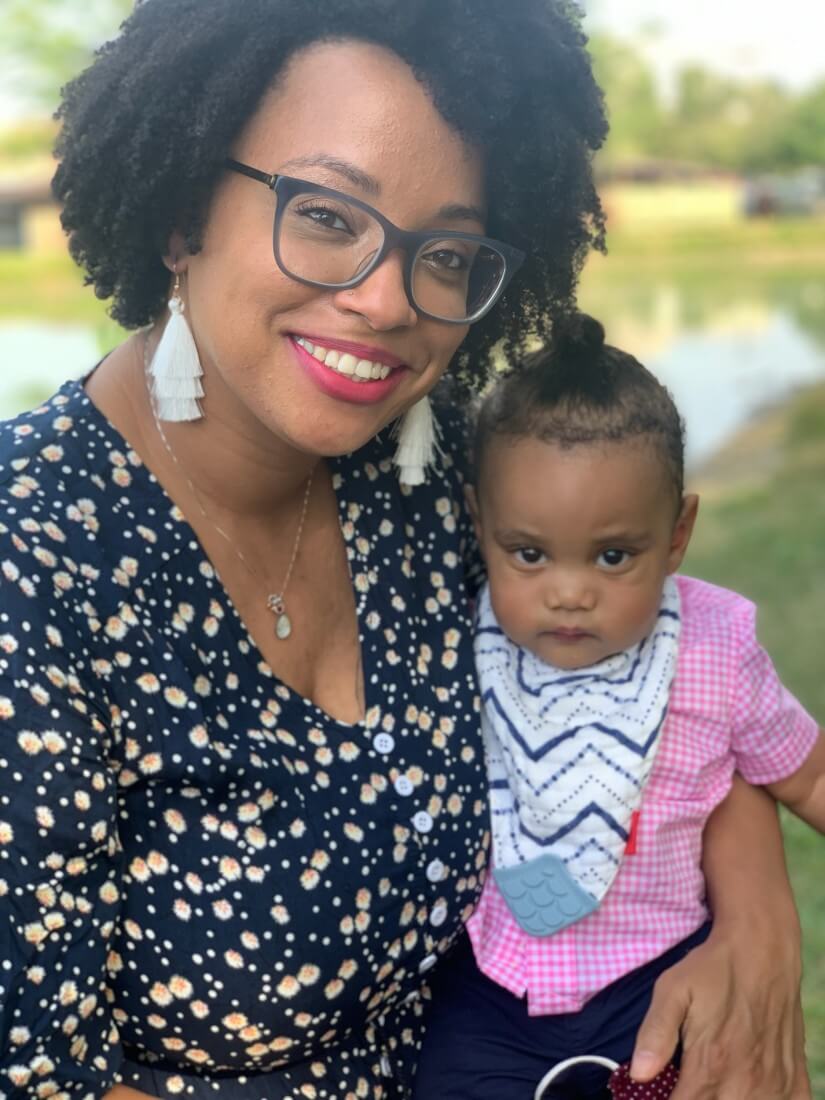 Did you practice yoga before attending prenatal yoga?
I did! I practiced Ashtanga, Yin and blend yoga early on in my pregnancy and prior to my pregnancy a few times a week.
I am also a certified yoga instructor with experience leading blend and kids yoga. I am always involved in yoga one way or another!
One objective in prenatal yoga is preparing for childbirth - no matter how one births. Describe how the practice helped you in your birthing experience.
I found the pelvic floor exercises to be extremely helpful during childbirth.
I feel like because I had practiced relaxing and engaging my pelvic floor I was more aware of how/ when to push. I still believe prenatal yoga helped me with pushing out my son in 9 minutes!
The first year postpartum is statistically the most challenging on many levels for birther-givers. Did your experiences of prenatal yoga offer preparation for, or a sense of ease in this phase of life for you?
As a first time mother, I was most thankful for the Perinatal Mood and Anxiety Disorders (PMAD) awareness discussion in the yoga space. I was able to recognize my own personal postpartum anxiety and address those issues.
Hindsight and personal experience open us to new ideas. What is one piece of advice you would like to gift another momma?
Have your tribe ready to help and set healthy boundaries with your loved ones, it will help ease your way into your postpartum life.
Thank you for taking the time to share and being open with your motherhood story, Kendra.