by Elise Bowerman
Alle Sanchez has attended Prenatal Yoga with Elise Bowerman at Livonia Yoga Center for two pregnancies, and recently shared her first birth story on The Birth Hour podcast, too! The title: Plus Size Pregnancy and Advocating for Unmedicated Birth Plan... You gotta listen!
Not only is Alle a wife, and mother of two, she is also photographer documenting the transitions of women's lives and families for those local to Southeast Michigan.
Connect with Alle on IG @allesanchezphoto and her website Alle Sanchez Photo.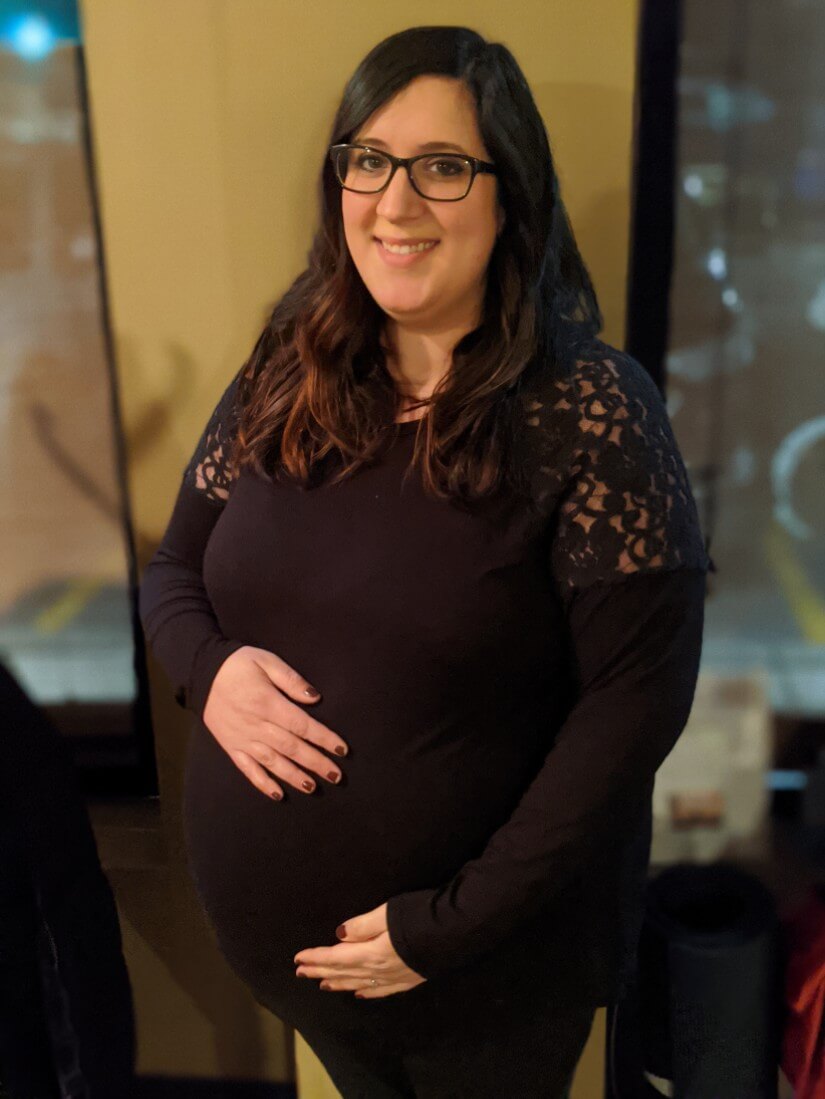 How many weeks pregnant are you?
35 weeks
What keeps you coming back week after week to Prenatal Yoga?
"I know it works! I can feel how different my body feels if I miss a week.
Knowing that this is a practice, your body just automatically takes over what you have been practicing in yoga during labor, so your mind can go somewhere else. Also, the community is wonderful."
Did you practice yoga before attending Prenatal yoga with Sweet Momma Yoga?
"Only in the privacy of my own home, and maybe only twice."
Hindsight and personal experience help us open to new ideas. What is one piece of advice you'd like to gift another momma?
"Take in everything you learn in yoga. Listen to the other mommas and their stories. Listen to birth stories. I am a research junkie and knowledge is power. The more informed you are, you will be more confident in the informed decisions you will make in pregnancy, labor, birth, and postpartum."
As you prepare to welcome baby earth-side, what are you looking forward to most?
"Honestly, the birth. My birth was absolutely amazing with my first son in 2018. I got to practice yoga way earlier in this pregnancy, and I know it will not disappoint. I feel even more confident this time around, even when I get anxious that everything may go wrong - I have my breathing and relaxation that helps me even day-to-day."
Thank you for sharing your experiences of motherhood and this pregnancy, Alle!