by Elise Bowerman
A warm welcome to Jessica Hinojosa from Dearborn, MI who attended prenatal yoga with Elise Bowerman at Livonia Yoga Center.
Connect with Jessica on IG @jhinojosa202 and Facebook.
How far along are you postpartum?
"I am currently 11 weeks postpartum. I had my first child, my baby boy, January 26, 2020."
How did prenatal yoga with Sweet Momma Yoga support your pregnancy?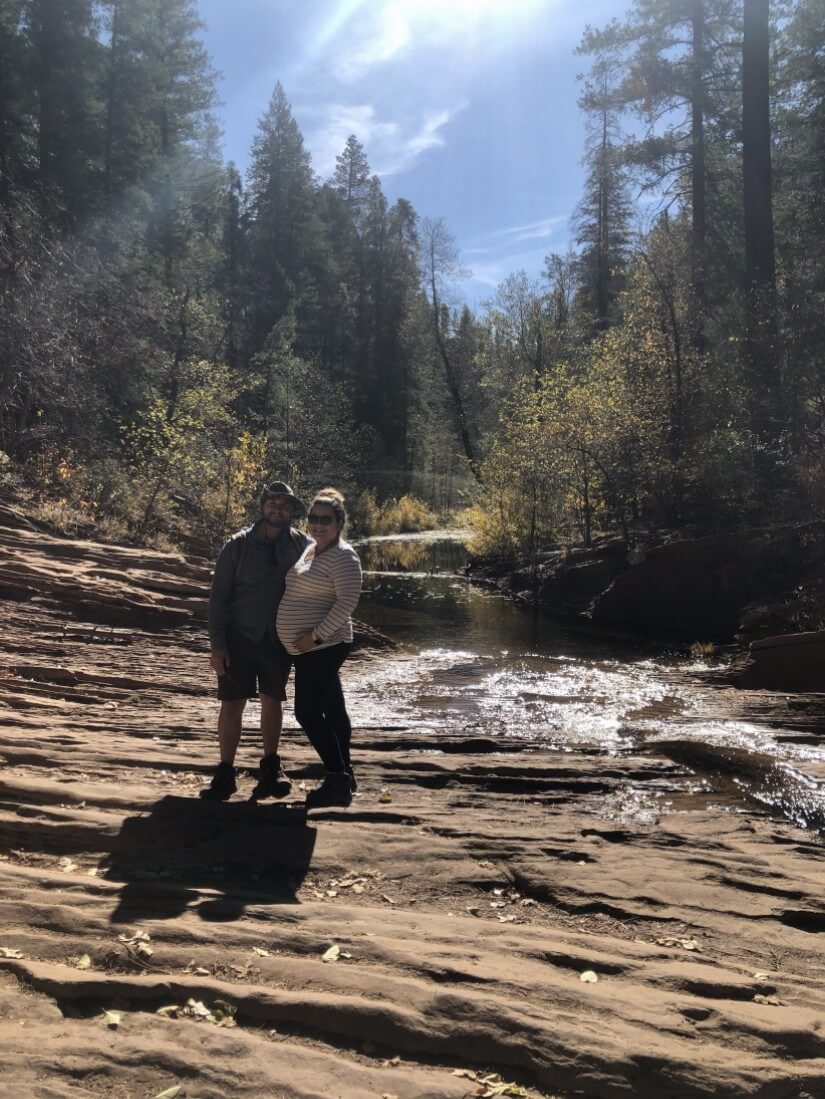 "I started prenatal yoga when I was about 15 weeks pregnant and continued until I gave birth. I was looking for an experience where I can meet other moms and learn about my changing body.
My favorite part of the week soon became going to my prenatal yoga class every Monday evening with Elise. It gave me a safe space to share things going on in my pregnancy, an opportunity to make everlasting bonds with other moms going through what I was going through, and allow me to learn about my body and my growing baby.
One thing I appreciated so much was learning about advocating for myself and my baby during my pregnancy. Elise really allowed me feel comfortable and supported enough to make safe and healthy choices for myself and my baby."
Did you practice yoga before attending prenatal yoga?
"Before I started my prenatal yoga classes I did not practice yoga regularly. I did do spin classes and other cardio classes weekly.
To be honest I was nervous going into prenatal yoga without yoga experience. However, the nervousness faded my first class.
Everyone was at different stages in their yoga practice and the moves we were taught were very manageable. Elise was also constantly making sure you were practicing safely and would help you adjust as needed."
One objective of prenatal yoga is preparing for childbirth - no matter how one births. Describe how the practice helped you in your birthing experience:
"One practice that was very helpful to me was my breathing. Elise taught us the importance of breathing and the different breathing techniques we could use during labor.
This helped me so much during my 48 hour induction. I was able to control my emotions and my mind state with my breathing. I was able to tune out everything around me and focus on my body and my breath that grounded me during the induction and c section process."
Hindsight and personal experience help us open to new ideas. What is one piece of advice you'd like to gift another momma?
"One piece of advice that was something that was so helpful to me and also something I learned in prenatal yoga is to trust your body.
Your body was made for this and you and your baby are in this together. Don't try to fight a pain or a contraction just know your body is so powerful and we need to just allow it to do what it's meant to do.
This took so much stress off me during the entire pregnancy process. It's very easy to get caught up over-analyzing the pregnancy and birthing process but it's a natural and beautiful experience. I promise you that you will miss it."
Thank you for sharing how prenatal yoga helped empower you in the pregnancy and birth of your baby boy, Jessica.